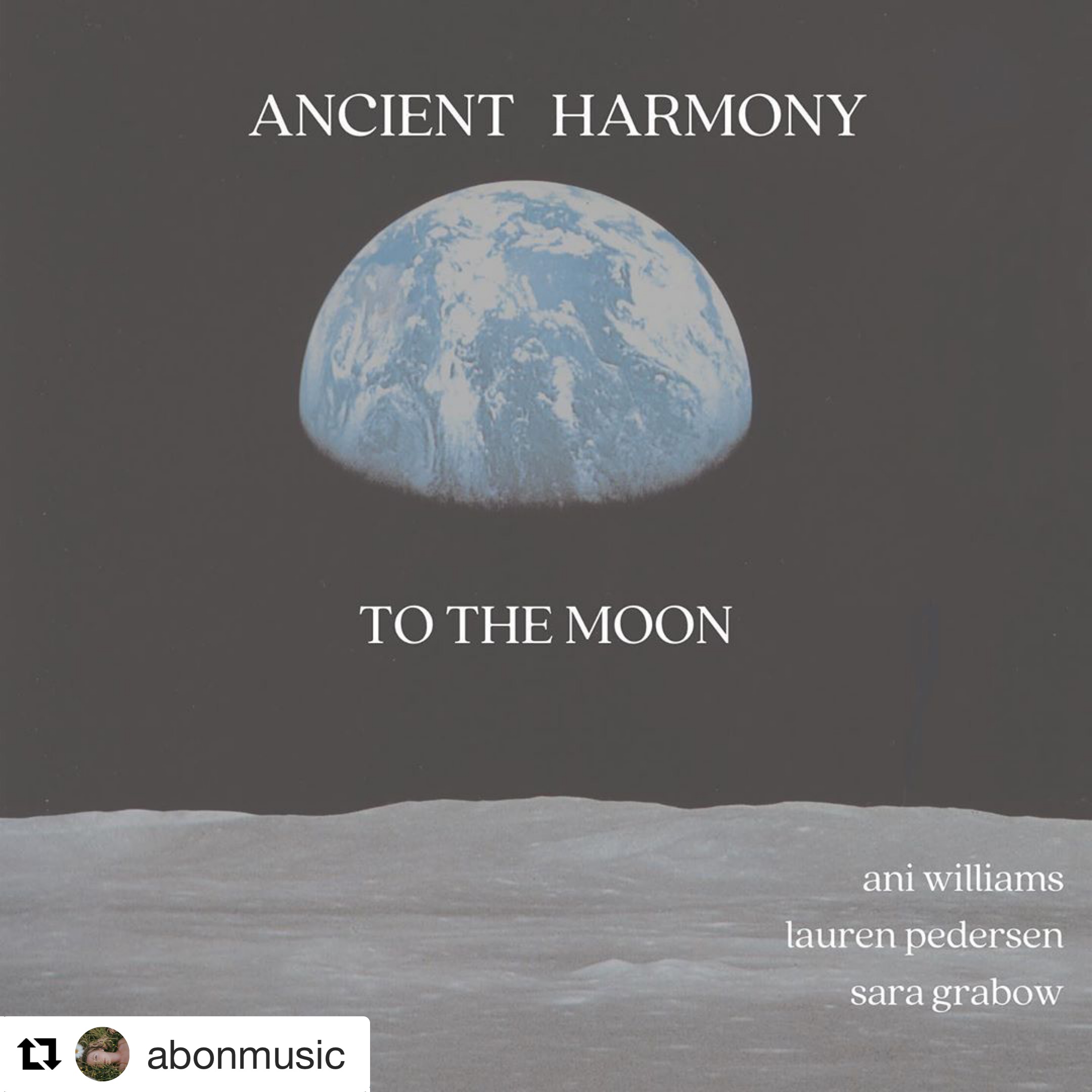 At synge til Rummet -Ancient Harmony to the Moon!
(see Laurens up-date in english -scroll…)
I morgen drager jeg til Frankrig for at bidrage til et fornemt projekt; at sende musik til månen på den kommende "peregrine" rumfart i 2021 – i samarbejde med SETI instituttet. Vi er 3 sangerinder, forskellige generationer fra hver vores del af verden, og vi skal synge gamle mantras, sange og lyd, der repræsenterer mange kulturer. Lauren Pedersen @abonmusic er ung sangerinde, danser og komponist, jeg er mellem og u know…og så er der Ani Williams, som er en ældre vis harpespiller og lydhealer, som har arbejdet med denne slags ancient songs i mere end 40 år. Vi skal indspille i 4 særlige kirkerum i Sydfrankrig. Har du lyst til at støtte projektet kan du gå ind på https://www.gofundme.com/f/music-to-the-moon
Lauren skriver:
I am thrilled to share with you a new project I have been working on in collaboration with artistic director @felipeperezsantiago and the SETI institute.


During this Fall Equinox, I will be joining forces with two incredible artists; @sara.grabow , and Ani Williams, to record ancient chants and songs from around the world in 4 sacred churches in Southern France. From 2nd century Gnostic texts to the oldest recorded Nordic song written in Runes, and many more.


These songs were formulas for maintaining harmony with the circle of life and with the stellar symphony of the universe.


Three women, three voices, three generations, cultures and locations, with one vision- to amplify and preserve these ancient harmonies by sending recordings to the moon on the next lunar mission in 2021.


The collection will be an offering from our planet of great diversity and beauty… many voices , one Earth- a statement of our unity and a legacy to unknown space explorers throughout time.


Visit my YouTube channel for our more information on the journey. As this is a non-profit, voluntary project , we would be so very grateful for your support on this mission to help cover recording and travel costs!
https://gf.me/u/ywctap